BE OUR FACEBOOK FRIEND
Posted: July 30
Bible Smuggling Experience - PLANNING MEETING - Wednesday, August 5 @ 6pm - Conference Room A & B This meeting is only for those who wish to help with this event as countries, tour guides, border guards, registration team, etc. What is the Bible Smuggling Experience? It's an EXPERIENCE that will simulate what it is like for the real people who risk their lives every day to be Christians (ie: smuggle Bibles) into countries where being a Christian is illegal. Students from K-12th Grade will form teams. Adult "tour guides" will take them through 10 countries (which will be set-up throughout our church grounds) while trying to "smuggle" Bibles. Border Patrol will be on the prowl too. The team with the most Bibles at the end of the experience, wins! Some countries considered "closed" have laws prohibiting possession of a Bible or being a Christian. Missionary here to speak during worship on Sun, Sept 13 @10am. BIBLE SMUGGLING EXPERIENCE - Saturday, September 12 @7:30pm - Holy Cross Lutheran Church - 2711 Helena Avenue - Nederland, Texas HELP NEEDED: While this event will not take place until September and because of the delicacy of this topic we would like for families and individuals to have the next month and a half to research their country (closed countries will receive a book with details and the countries history) and make preparations so this experience can be a life-changing experience for all. We are looking for families and individuals who would sponsor certain countries. Countries: Germany (Taken), Philippines, China, Colombia, Iran, Egypt, India, Italy, Vietnam, England, North Korea (Taken), Sudan, Japan (Taken) - We will also be in need of Adult Tour Guides, Registration Team, Border Guards, "behind the scenes" crew.
Posted: July 29
Pics of just "some" of our Midnight Madness Garage Sale Items are posted on our church website. We continue to collect items as we speak. Share this post and remind people to join us for our Midnight Madness Garage Sale, this Friday, July 31 @11:59pm - Saturday @8am! You won't want to miss it. Go our home page and click on the pics to see them all! http://www.holycrosstexas.org/
holycrosstexas.org
We are a Lutheran congregation which is reaching out to our community with the love of Christ. You and I live in a world where the Word of God must be shared in creative ways to reach an ever changing world. The Word remains constant but it is the application of that Word which always changes. W…
| | |
| --- | --- |
| | 1 like |
Posted: July 29
A HUGE thank you to everyone who helped last night at our Garage Sale Set-Up! You are awesome! We have another one tomorrow too from 6pm-9pm. To those of you who have donated items, THANK YOU! Y'all are incredible! Last, if you and yours are available at all on Friday, July 31 @11pm-3am; Sat @3am- Sat at 7:30am or Sat @7am-11am - WE REALLY NEED YOUR HELP. We do not have enough help to make this garage sale successful. Parents of youth who are planning to attend the National Youth Gathering, we need your help too at any and all shifts. Even if you don't have a student going to the NYG, we would love your help. #help
Want the Latest Holy Cross Updates Via Email?
Want the Latest Holy Cross Updates Via TEXT MESSAGE?
You will be asked to "Join HCLC" by inputting your name and your cell phone number and your cell phone provider. You will then be asked to "send me your pin." You will get a text message with your 4-digit pin number. You will enter the pin number where asked to do so and then input the information, choose which "groups" you would like to get updates from and then click "add me.":

Groups you could get updates from:

All Congregation Activities, High School Youth, Middle School Youth, Voter's Assembly, MDO/Early Childhood, Vacation Bible School. Please be sure to click "add me" at the end. If you help us out in this way, it we would be sincerely thankful. If/when we send you a message it will be a message from "hclc@mintxt.com" Thank you!
Do You Have Any Photos Taken At Holy Cross Functions?
If so, post your photos on social media (ie: Twitter, Instagram, YouTube or Facebook, etc.) with the following hashtag...
#holycrosstexas
Using this hashtag will allow us to check out the fun!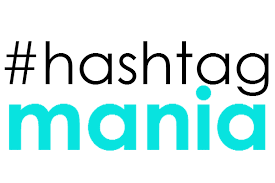 NEWS, INFORMATION, & FORMS