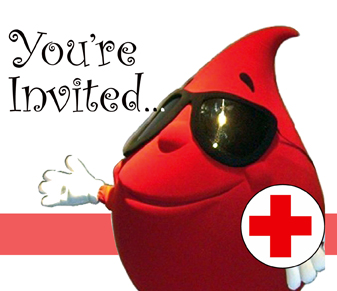 Blood Drive at Holy Cross




on Wednesday, March 26th, 4-7pm


Holy Cross Lutheran Church
2711 Helena Avenue - Nederland


on the LifeShare Blood Center Bus.





Please contact the church office at 722-1609 if you are able to donate. Thank you in advance for helping save a life!
NEWS, INFORMATION, & FORMS
---
Interested in Receiving Reminders About Upcoming Events Via TEXT MESSAGE?
You will be asked to "Join HCLC" by inputting your name and your cell phone number and your cell phone provider. You will then be asked to "send me your pin." You will get a text message with your 4-digit pin number. You will enter the pin number where asked to do so and then input the information, choose which "groups" you would like to get updates from and then click "add me.":

Groups you could get updates from:

All Congregation Activities, High School Youth, Middle School Youth, Voter's Assembly, MDO/Early Childhood, Vacation Bible School. Please be sure to click "add me" at the end. If you help us out in this way, it we would be sincerely thankful. If/when we send you a message it will be a message from "hclc@mintxt.com" Thank you!