BE OUR FACEBOOK FRIEND
Posted: April 23
Vacation Bible School Staff Needed for Camp Moosefeather Falls!!! Our Vacation Bible School will take place on Sunday, June 21 through Thursday, June 25 @6pm-8:20pm. Registration is going on as we speak, but we need lots of youth and adults willing to help. Please prayerfully consider serving on our team and contact DCE Kristy Witek at dcekristy@sbcglobal.net or 722-1609 to be a part of our team. We are especially in need of the following... Dining Hall Coordinator Decoration Coordinator Carpentry Cabin Leader Crochet Cabin HELPERS (people who can crochet) Preschool HELPERS You may also sign up to help in any of the following cabins! Preschool (3-4 year olds) K-1st Grade Games Baking Creative Crafts Bubbles Galore 2nd-3rd Grade Surprise Science God's Ring-a-lingers (Handbells) Soccer 4th-5th Sewing God's Great Outdoors Carpentry Crocheting We will be having a very important VBS Staff Meeting on Sunday, May 17. See details below on specifics. VBS Staff Training - Sunday, May 17 4pm Registration Team 4:30pm Preschool Helpers, Leaders, & Preschool Helpers 5:00pm Camp Counselors (ie: Helpers in Cabins) 5:30pm Cabin Leaders 6pm Dining Hall Coordinator & Helpers 6:30pm Opening and Closing - Activities Director, Kody the Bear (voice), Kody the Bear (costume), Beez, Music Leader, Computer Guy, Decorations Coordinator *If you would like to register for Vacation Bible School Camp Moosefeather Falls you can do that by going to our church website: www.holycrosstexas.org or going directly to the following page: http://www.holycrosstexas.org/ministries/childrens-ministry-(-classes-and-activities)/index.html
| | |
| --- | --- |
| | 1 like |
Posted: April 23
MARK YOUR CALENDARS.... End of the Year Mid-Week Party For K-4th Grade Only Wednesday, April 29 @5:30pm to 7:15pm Family Life Center 5:30pm—Pizza Party 6pm-7:15pm—Fun & Games All Kingdom Quest Students (Kindergarten through 4th Grade) are invited to join us for our "End of the Year Party" which will include a Pizza Party, a Tropical Bounce House, 4-Square & Parachute Games! *FYI: The "Big Kids" - Middle School (5th-8th), High School (9th-12th) and Adults will be attending the Faith and Family Night Concert at Port Neches River Fest that night. Please note that the pizza party at church is ONLY for the K-4th Grade Students. The Carpool for the Faith and Family Night will leave at 5:30pm and students will are enouraged to bring $10 for food at the concert. If you have not yet purchased a ticket for the concert, please contact DCE Kristy Witek immediately. Concert Tickets are $5 and you can purchase at the door, however, we need to plan for carpooling so anyone planning to attend must contact DCE Kristy.
Posted: April 22
Mid-Week Classes continue tonight at Holy Cross Lutheran Church (2711 Helena Avenue; Nederland)! 5:30pm - Free Meal in our Family Life Center 6pm-7:15pm - Classes for Kindergarten through Adults. We hope you will join us and bring a friend! *If you purchased tickets for the Faith and Family Night at Port Neches River Fest for next Wednesday, April 29, please get your tickets from DCE Kristy Witek tonight. Thank you!
Want the Latest Holy Cross Updates Via Email?
Want the Latest Holy Cross Updates Via TEXT MESSAGE?
You will be asked to "Join HCLC" by inputting your name and your cell phone number and your cell phone provider. You will then be asked to "send me your pin." You will get a text message with your 4-digit pin number. You will enter the pin number where asked to do so and then input the information, choose which "groups" you would like to get updates from and then click "add me.":

Groups you could get updates from:

All Congregation Activities, High School Youth, Middle School Youth, Voter's Assembly, MDO/Early Childhood, Vacation Bible School. Please be sure to click "add me" at the end. If you help us out in this way, it we would be sincerely thankful. If/when we send you a message it will be a message from "hclc@mintxt.com" Thank you!
Do You Have Any Photos Taken At Holy Cross Functions?
If so, post your photos on social media (ie: Twitter, Instagram, YouTube or Facebook, etc.) with the following hashtag...
#holycrosstexas
Using this hashtag will allow us to check out the fun!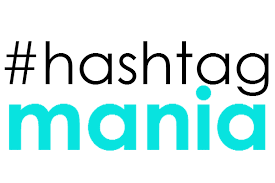 NEWS, INFORMATION, & FORMS