BE OUR FACEBOOK FRIEND
Posted: May 24
We will return on Tuesday, May 26th! Have a safe (and dry) Memorial Day!
Posted: May 23
Good Saturday evening! Just a reminder that we will only have the Sunday morning service in the sanctuary at 10:30 AM. No Sunday School or Adult Classes. The Sunday service will focus on Memorial Day and the ultimate price paid by our fallen heroes. The Adult Choir will sing the offertory and we will also receive Jerry Mitcham into our fellowship. See you at 10:30 AM on Sunday at Holy Cross Lutheran!
| | |
| --- | --- |
| | 1 like |
Posted: May 23
Blessed Memorial Day Weekend to you! Holy Cross will be having Sunday Morning Service only at 10:30 AM in the sanctuary. There will be no Sunday School or Adult Classes. Please be safe as you travel this weekend!
Want the Latest Holy Cross Updates Via Email?
Want the Latest Holy Cross Updates Via TEXT MESSAGE?
You will be asked to "Join HCLC" by inputting your name and your cell phone number and your cell phone provider. You will then be asked to "send me your pin." You will get a text message with your 4-digit pin number. You will enter the pin number where asked to do so and then input the information, choose which "groups" you would like to get updates from and then click "add me.":

Groups you could get updates from:

All Congregation Activities, High School Youth, Middle School Youth, Voter's Assembly, MDO/Early Childhood, Vacation Bible School. Please be sure to click "add me" at the end. If you help us out in this way, it we would be sincerely thankful. If/when we send you a message it will be a message from "hclc@mintxt.com" Thank you!
Do You Have Any Photos Taken At Holy Cross Functions?
If so, post your photos on social media (ie: Twitter, Instagram, YouTube or Facebook, etc.) with the following hashtag...
#holycrosstexas
Using this hashtag will allow us to check out the fun!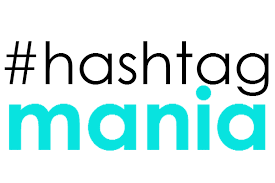 NEWS, INFORMATION, & FORMS