BE OUR FACEBOOK FRIEND
Posted: October 25
Another Trick or Treating Opportunity at ST. PAUL LUTHERAN - Groves, Texas on Friday, October 31 at 6:00pm in the gym. "Come out for a night of Trick or Treating....also don't miss the Spooky Maze (kid friendly) hot dogs, frito pie, drinks all available for $1.00 each. Trick or Treating is 6:00 pm - 8:00 pm behind the church in the Gym.....also be sure to visit the greeter table and pick up your free trick or treat bag....stickers.....and grab a cookie.......just follow the signs.....Questions? Contact ST. PAUL LUTHERAN in Groves. 962-1133.
Posted: October 25
PASS THE WORD! Invite! Invite! Invite! 13th Annual Tailgate Trick-or-Treat Festival @Holy Cross Lutheran Nederland THIS Wednesday, October 29 at 6:00pm-8pm!
View More
| | |
| --- | --- |
| | 2 likes |
Posted: October 21
Steve Wiley's Visitation Holy Cross Lutheran Church Wednesday, October 22 @5pm-8pm Steve Wiley's Service of Celebration Holy Cross Lutheran Church Thursday, October 23 @10am Please keep Sharon, Zach, Sarah, Pastor Seth, and their entire family in your prayers. Out of respect for the Wiley family, we will be canceling our mid-week classes and meal for Wednesday, October 22. We will NOT have any mid-week classes on Wednesday - No Kingdom Quest, Confirmation, Lifelight or High School Youth.
Want the Latest Holy Cross Updates Via Email?
Want the Latest Holy Cross Updates Via TEXT MESSAGE?
You will be asked to "Join HCLC" by inputting your name and your cell phone number and your cell phone provider. You will then be asked to "send me your pin." You will get a text message with your 4-digit pin number. You will enter the pin number where asked to do so and then input the information, choose which "groups" you would like to get updates from and then click "add me.":

Groups you could get updates from:

All Congregation Activities, High School Youth, Middle School Youth, Voter's Assembly, MDO/Early Childhood, Vacation Bible School. Please be sure to click "add me" at the end. If you help us out in this way, it we would be sincerely thankful. If/when we send you a message it will be a message from "hclc@mintxt.com" Thank you!
Do You Have Any Photos Taken At Holy Cross Functions?
If so, post your photos on social media (ie: Twitter, Instagram, YouTube or Facebook, etc.) with the following hashtag...
#holycrosstexas
Using this hashtag will allow us to check out the fun!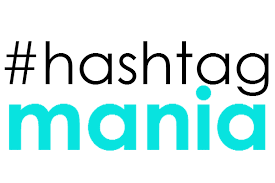 NEWS, INFORMATION, & FORMS