Wednesday Evening Classes For the Whole Family!
6:00 - 7:15pm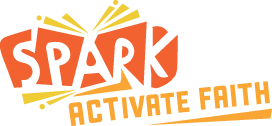 Eligible children are Kindergarten through 4th Grade

Students will gather first for large group time which will include the opportunity to sing and get the jiggles out, followed by class time and Memory Work time. Our Wednesday lessons correspond to the lessons used each Sunday (from our Lectionary) helping kids get more out of both worship and mid-week classes! What we learn on Wednesday will be the highlight of our services on Sunday! We hope you will join us! Friends are always welcome!

Schedule for K-4th Grade (only)
5:30pm-Meal
6pm-6:15pm – Opening in Sanctuary
6:20pm-7pm – Spark Lesson in Classrooms
7pm-7:15pm – Memory Work Time
---
If your student is planning to attend our mid-week classes,
please be so kind as to fill out the following
EMERGENCY CONTACT FORM
---
Confirmation Classes:
Eligible youth are 5th Grade through 8th Grade

The Confirmation program is a FOUR YEAR PROGRAM with
5th, 6th and 7th Grade Confirmation: Anna Shuford - Education Building Big Room
8th Grade Confirmation: Pastor Craig - Classroom #15-#16 (upstairs)



*5th-7th Grade Small groups meet 6:00pm. Memory Work for Confirmation Students will be completed from 6:20-6:30pm to complete their assignment and then class will start promptly at 6:30pm.
---
High School Youth:
Eligible Youth are 9th Grade through 12th Grade

Parents and adults will supervise in the Education Building "Youth Room"
(upstairs) for fun and fellowship (ie: ping pong, fooseball, pool, chill out)
---
Lifelight (Adult) Classes:
Open to all adult members of Holy Cross, their family and friends!

The nine-week session will be an in-depth study and several methods of study are used.
---
Free Mid-Week Meal
Holy Cross will serve a light supper for anyone who attends the Wednesday evening classes: kids in Weekday School and Confirmation Classes, young adults in the high school / college class, adults in the Life Light classes, and all teachers. Meal will be served on Wednesdays from 5:30 - 6:00, in the Family Life Center. Even if parents are running late, the kids can take their plates to the classroom at 6:00pm.
---