Vacation Bible School
REGISTRATION



REGISTER HERE

VBS HELPERS NEEDED!
We are forming our Vacation Bible School Team, so if you are willing to continue serving on our team or if you are interested in
joining us for the first time, please contact DCE Kristy Witek at dcekristy@sbcglobal.net. We are in need of Cabin Leaders, Cabin helpers, guitarists, babysitters (for staff children), dining hall helpers, decoration coordinator and decoration team, registration team, Preschool Leaders, Preschool Helpers, Boys Cabin Leader, Creative Crafts Cabin Leader and Family Fun Night Helpers.
Please sign the clipboard if you can help. Every VBS helper (youth or adult) must attend at least one of the following training sessions. You choose which one works best in your schedule.
---
"Let's Go Change The World"
VBS Mission Project 2017
Ananias House
"But the Lord said to Ananias, 'Go! This man is my chosen instrument to proclaim my name to the Gentiles and their kings and to the people of Israel. I will show him how much he must suffer for my name.'" Acts 9:15-16

Indeed, we, in America are FREE to worship and own and study a Bible without fear of suffering, however, that is not true in Syria. Syria is far away in Western Asia, near Iraq, and it is a country where they can't go to church or learn about Jesus without fear of losing their life. There is significant conflict and a civil war going on in Syria which has claimed an estimated 250,000 lives and driven over 4.8 million Syrians to seek refuge in other countries. Through our project this year, we will be collecting CHANGE each night with the goal of helping provide love and support for children and families in Syria. We will collect offering during our Assembly at 6pm each evening.

We can worship anytime we want and study God's word anytime in America, but in Syria, they have to do it in secret. So you can imagine how very few people, especially children, know about Jesus. Our mission project will help more and more Syrian children and families receive Bibles in their own language so they can know Jesus. This project is so incredible, you cannot even know the impact it will make.

To Learn More about Ananias House please go to their website:
https://ananiashouse.org/
Goal: $1,500
If we reach $1,500 by Thursday, June 29
Miss Kristy will get PIED IN THE FACE!
---
DINING HALL MENU
Sunday, June 25
Pizza
Veggies and Ranch
Cookies & Fruit
Lemonade
Water
Monday, June 26
Lunch Meat Sandwiches
Pickles
Veggies and Ranch
Potato Chips
Cookies & Fruit
Lemonade
Water
Tuesday, June 27
Soft Tacos with Meat
Lettuce
Tomato
Cheese
Picante
Nacho Cheese
Doritos
Veggies and Ranch
Cookies & Fruit
Lemonade
Water
Wednesday, June 28
Hot Dogs and Buns
Chili
Cheese
Pickles
Corn Chips
Veggies and Ranch
Cookies & Fruit
Lemonade
Thursday, June 29
Hamburgers with Bun
Veggies and Ranch
Pickles
Potato Chips
Cookies & Watermelon
Lemonade
Water
*We are PEANUT FREE
*We must check all labels.
*No children are allowed to bring snacks that have been processed in a factory where a tree nut has been processed.
---
VBS Staff Training
Wednesday, May 17 OR Sunday, May 21

VBS STAFF TRAINING SCHEDULE
5pm Opening and Closing - Activities Director, Kody the Bear (voice), Kody (costume), Beez, Music Leader, Computer Guy, Decorations Coordinator

5:30pm Dining Hall Coordinator & Helpers

6pm Camp Counselors (ie: Helpers in Regular Cabins & Preschool Cabins)

6:30pm Cabin Leaders (for K-5th Grade Cabin Leaders only)

7pm Preschool Leaders (Regular Cabin Leaders and Sectional Leaders)

7:30pm Registration Team
---
---
Children's Ministry
PRE-SCHOOL & MOTHER'S DAY OUT: Holy Cross offers a stellar program under the leadership of Early Childhood Director Kay Brown. The program runs September through May, Monday through Friday from 9:00 AM until 2:00 PM. The program follows the Nederland ISD school calendar. For additional information please contact KAY BROWN at 722-2177 or lutheran_ece@sbcglobal.net

These classes deepen the faith of our children and instill the faith of Christians. For further information please contact DCE KRISTY dcekristy@sbcglobal.net
---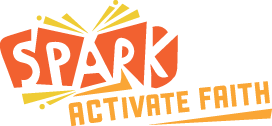 WEDNESDAY WEEKDAY SCHOOL "Spark: Activate Faith" CLASSES: for grades kindergarten through 4th. This is a Large Group/Small Group format. "Spark:Activate" meets on Wednesday evenings from 6:00 PM and conclude at 7:15 PM in the Education Building from the end of August until the end of April. The Mid-Week Coordinator is DCE Kristy witek. For further information contact DCE KRISTY WITEK at dcekristy@sbcglobal.net.

For more information go to our "Wednesday Evening Classes" link under "About Us" on our Homepage.
---
---

Holy Cross Sunday School is "Growing in Christ Jesus and Making Him Known"
and we have a place for everyone in your family!
Sunday Mornings @ 9am

For more information go to our "Sunday Morning Classes" link under "About Us" on our Homepage.
---


Sunday School Children Sponsor Jean Yawo Atama from Togo, Africa!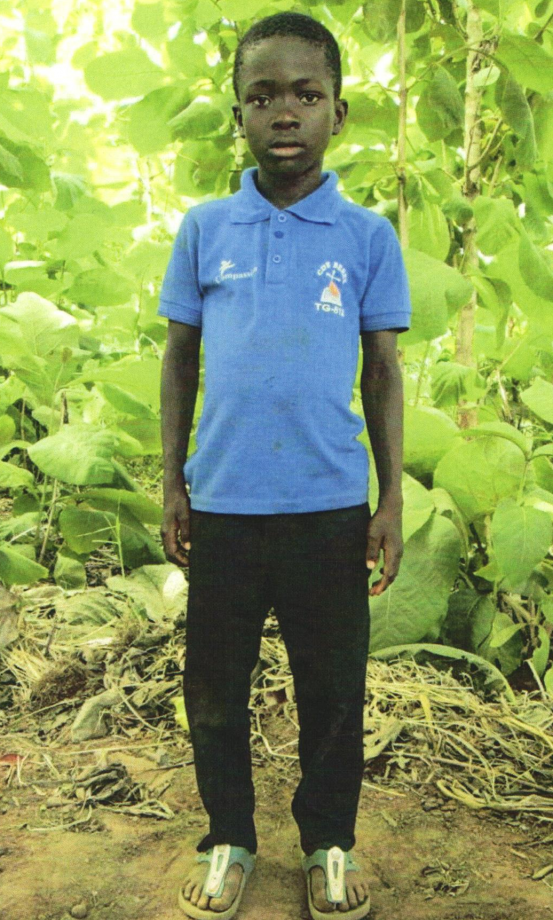 On Compassion Sunday, April 22, 2012, DCE Kristy Witek shared her experience with sponsoring two girls through an organization called Compassion. The children in Sunday School also learned about this amazing organization and how they bring the Great News of Jesus to children all over the world! After talking to our children about these children, particularly a three year old little boy, we decided that our Sunday School could sponsor him! Part of our Sunday School Offering each month will go toward this little boy. We will be able to correspond with him, learn about him, his family and his life in Africa.
The little boy that we have decided to sponsor is Jean Yawo Atama. His birthday is December 31, 2008. He lives in Africa in a country called Togo. Togo is a country in Africa between Ghana and Nigeria. In his home, Jean helps by helping in the kitchen and running errands. He lives with his father and mother. They are both sometimes employed as farmers. Jean is not presently attending school. He loves soccer, singing and playing games. He attends church and Bible class regularly. Because of our sponsorship, Jean will have new opportunities to learn and grow physically, mentally and spiritually.

Please continue to pray for Jean as we sponsor him!